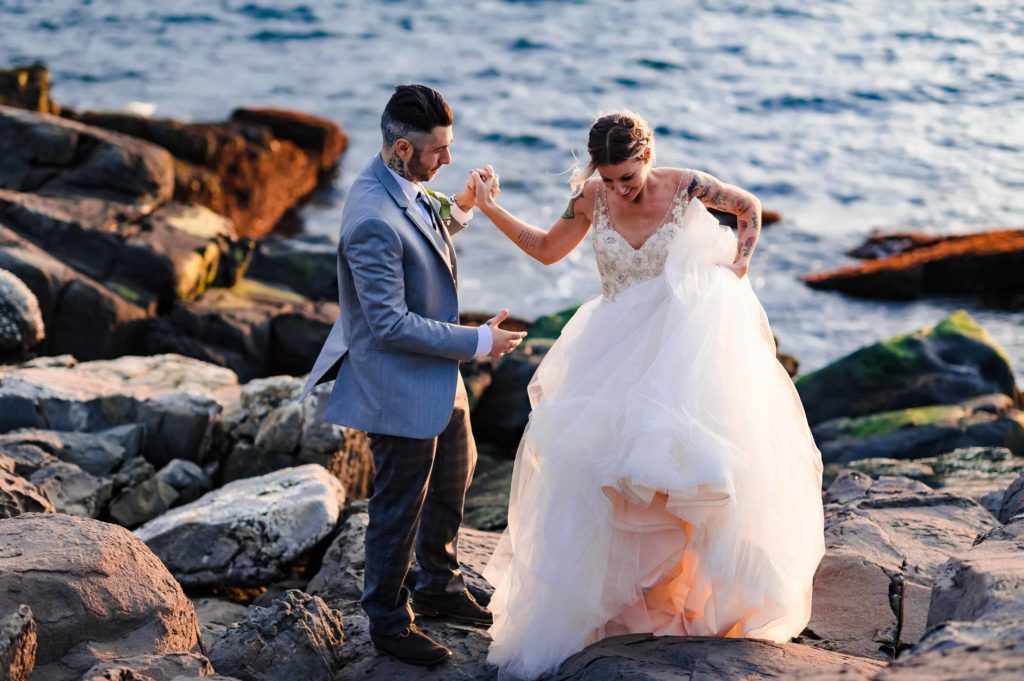 There is no one-size fits all answer but there are a few "best practices" that can be a good starting point. I also want to begin by stating that I am not a professional therapist. I personally deal with anxiety and understand life happens. These are just some pointers to help you prep for your wedding day if you are prone to anxiety attacks.
Before your wedding day, identify some coping strategies that work for you. Some people function so much better when they isolate themselves in a quiet room for 10 minutes. Another great coping strategy is counting things like glasses on tables. It can be an easy distraction and a great way to get you to focus. Drinking a cold class of water is a great solution as well. I had a friend who was getting married that was genius! She added smelling salts to her bouquet. It was another great distraction for her. Plus she didn't look "out of place."
Have 1-2 safe people that can turn to for support when/if needed. Some great options would be your wedding planner/coordinator, Maid-of-honor/Best-Man, or heck, your photographer. They will be there to empower you, help you if you need anything. They make sure you get enough to eat, find a quiet space if need be.
If you can, hire at least a day-of-coordinator. They help with the process about a few weeks to a few months prior if you are planning your own day. It relaxes you a ton so you can enjoy and not stress. But also, they can help simplify things for you like the guest list, floor plan design, seating arrangements, etc. They have done this a few times.