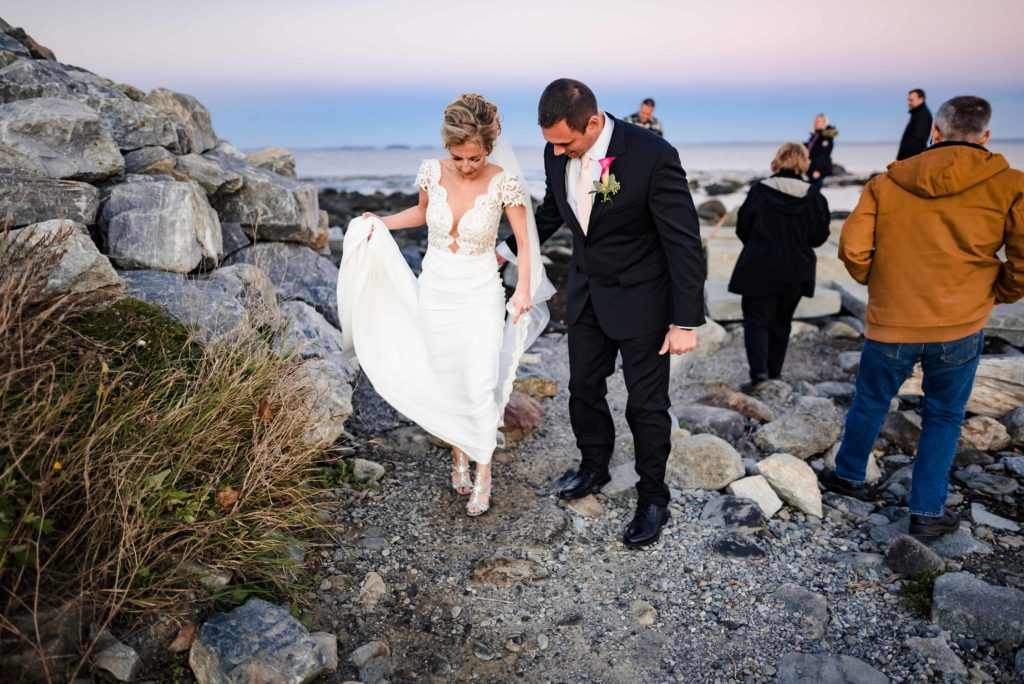 I am a HUGE sucker for small weddings, believe it or not. Eloping is an option more couples are considering. It is a great option for people who don't like a lot of attention, have anxiety, don't want to hurt peoples' feelings for not inviting, don't have enough money for a traditional wedding, or maybe, you just down-right love adventures! Maine is a great place to elope.
Camden is one of my favorite spots in Maine. It has so much charm. This amphitheater is grassy and definitely charming. There is a dramatic staircase leading up the library.
Another favorite, is a trip to Acadia National Park. It really doesn't matter what Mother Nature hands you because foggy, sun, rain, snow – it makes the most beautiful backdrop. You do need a special use permit though. Which you can get by calling (207) 288-8793 for more information.
SCHOONER, WINDJAMMER OR SAILBOAT:
Nothing could be more romantic then sailing off into the sunset, with the wind in your hair and your loved one, saying the most intimate vows together. Let's pop the champagne after!
Rocky coastlines, tall grass, gorgeous golden hues of sunset. Breathe taking views to say "I do" for sure. Make sure you call the Park directly for details on getting married on the beach.
There are so many options here: open field, rocky coastline, deep in the woods. You can have it all! You do need to fill an application out to have it here, and there is a fee associated with the application.